About Us
Your Qualitative Research Support System
A company dedicated to our employees, clients, partners, and respondents.
The Fieldwork Ethos
Every Aspect of Our Business is People
At the heart of our success lies a cultivation culture; committed to growing, learning and teaching others.
An environment that embraces and uplifts our employees, our clients, and our industry is important to us. At each turn, we explore ways to build bridges and connect diverse perspectives which empowers us all.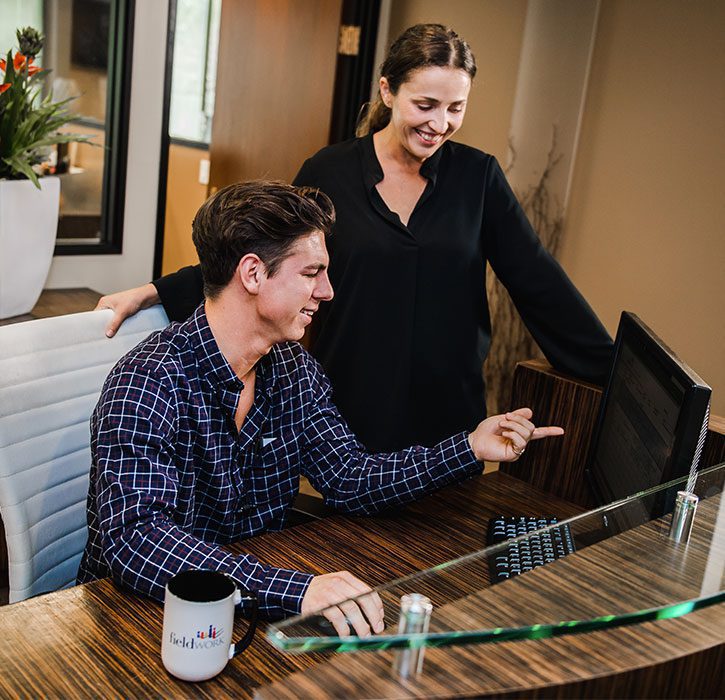 Collaboration is Our Superpower
More than anything, it is our people who define who we are.
Despite being geographically dispersed, we come together regularly to discuss best practices, brainstorm project challenges, and celebrate wins. By staying connected we ensure that we are providing a uniform service to all our clients and that they have a seamless experience regardless of which Fieldwork team they work with.
Our History
The Concierge of Market Research Since 1980
Fieldwork has been a leader in world-class marketing research services and facilities since the nineteen hundreds! As market research has expanded from the standard focus group to incorporate other methodologies and technologies, Fieldwork has expanded with it.
Uniting the Insights Industry
Global Focus Group Week
Global Focus Group Week is a celebration dedicated to recognizing the vital roles, services, and insights champions who make qualitative market research thrive.
As we highlight the significance of market research, we invite you to join us in shedding light on the power and effectiveness of focus group methodology.
Participate in Market Research
Share Your Opinion; Make a Difference
Market research wouldn't exist without the participation of people just like you – moms, healthcare professionals, home owners, patients, advocates, etc.
Want to Join Our Team?
Fieldwork has an unique culture, built of a community of talented people guided by shared values. We are committed to providing our employees with a supportive and empowering workplace.