About Us
A Brief History of Fieldwork
1980: First Fieldwork Focus Group Facility Established in Chicago, IL
In 1980, Saul Ben-Zeev, a pioneer in qualitative research and the founder of Creative Response Associates (CR) in Chicago, recognized the need for focus group facilities to move beyond suburban basements and into a professional business setting. This led to the establishment of Chicagoland Field Services, the first facility of what would later become the esteemed focus group facilities known as Fieldwork, Inc., spanning across the United States.
Although our initial facility was relatively modest compared to today's standards – two suites, a recruiting room and a compact office – its concept was groundbreaking.. The hosting of qualitative research was no longer confined to a cottage industry. Seasoned moderators designed every aspect, from recruitment to viewing, show and tell, documentation, and ambiance, with a clear business purpose in mind. At Fieldwork, we remain committed to leveraging the latest technologies and cutting-edge procedures to ensure an unparalleled and highly productive research experience.
As our clients' needs changed, Fieldwork services expanded too.
Check out a few of our milestones, below.
1980: Chicagoland Field Services Open on North Side of Chicago
The introduction of real food (and M&M's) in the back rooms replaced the typical deli trays of yesterday. Moreover, recruiting shifted from casual conversations to a more deliberate approach, seeking cooperation from carefully qualified respondents drawn from a comprehensive database representing the wider community.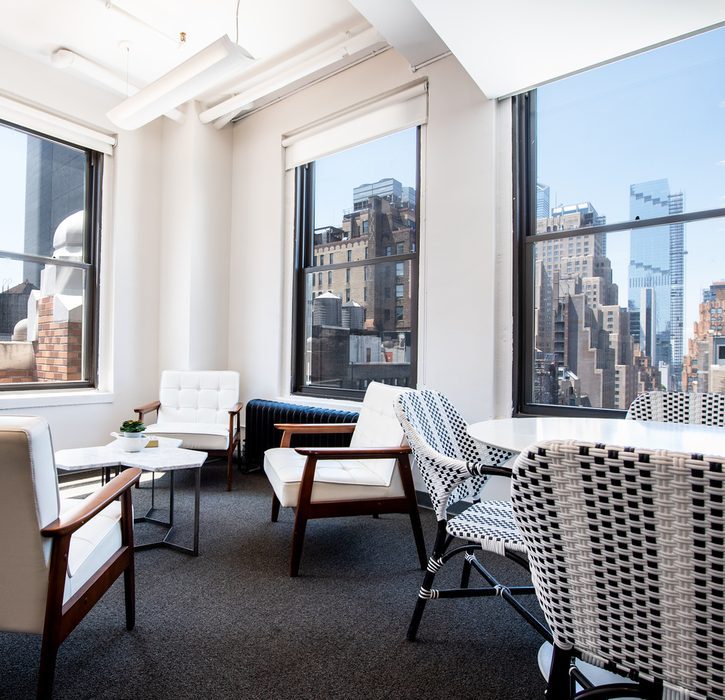 1982: The Power of Local
Fieldwork established first-class facilities and local recruiting teams in or near major cities such as Atlanta, Ft Lee, Boston, Minneapolis, Chicago, Denver, Dallas, Phoenix, Los Angeles, Seattle, and New York City. The design emphasizes natural light, creating an environment conducive to achieving research objectives in conference rooms and viewing areas. Each facility has been rebuilt at least once since its inception and regularly updated in terms of decor, technology, and a warm atmosphere.
1980 – Present: Meeting the Diverse Needs of Industries
Initially providing support for CPG (Consumer Packaged Goods) qualitative research, we soon expanded our services to include trial research, UX (User Experience), and medical device usability testing.
Over the past three decades, Fieldwork has actively engaged with these industries, gaining invaluable insights and expertise in their development. This deep understanding enables us to deliver solutions that address unique challenges and prioritize what matters to each.
1994: Fulfilling Multi-City and Global Needs
Fieldwork introduced a service for booking and managing multi-city projects that utilized more than one facility. Recognizing the value of providing additional options, the Fieldwork Network expanded to include non-Fieldwork facilities, offering true added value for clients.
1996: National Recruiting Reach
Originally known as Quantwork, this division consisted of a 50-seat computer-assisted telephone interviewing (CATI) phone center. Today, our National Recruiting Center's primary focus revolves around recruiting articulate and precisely targeted respondents for remote and non-facility research methodologies across the country.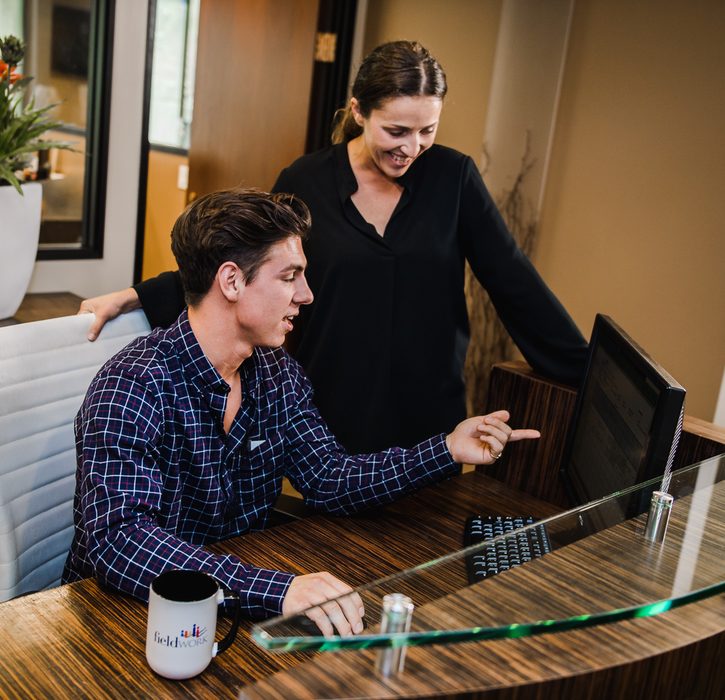 2001: Global Research Needs Met
In 2001, Fieldwork Network International was established to manage projects globally, resulting in the successful coordination of over 2,400 projects across 62 countries and counting.
2004: Fieldwork Corporate Headquarters Takes a Front Seat!
After decades of operating behind the curtain, finding the talent and opening 15 facilities across the US, the partners dedicated themselves to Fieldwork in a new way.
They welcomed four new board members and relocated to a vibrant creative workspace called Fieldwork Flex in Chicago, conveniently linked to our Chicago Downtown facility. Additionally, Sarah Kotva transitioned from Fieldwork Network manager to Director of Fun, while Carlos Martinez assumed responsibility for IT and Fieldwork's exclusive Research Scheduler and Database.
2009: Emergence of Online Services
The growth of Internet communications opened new possibilities for exploring people's behaviors and attitudes digitally. In response, Fieldwork created Webwork, an online platform for conducting qualitative research via our virtual facility and online bulletin board. From project initiation to completion, Webwork combines Fieldwork's trademark hospitality with technology expertise, market research knowledge, and comprehensive support from start to finish.
2012: Introducing Fieldwork Anywhere
Fieldwork Anywhere emerged as a solution for face-to-face qualitative work in locations where suitable focus group facilities are unavailable. It serves as a portable "Fieldwork-in-a-box," allowing clients to focus on research substance while Fieldwork handles the challenging aspects of hosting and recruiting with precision and style. Since its inception, Fieldwork Anywhere has successfully hosted face-to-face projects in dozens of cities and towns across North America.
2020: #FaceToFaceMRX – Keeping In-Person Research Alive
At the height of the COVID-19, Fieldwork launched #FaceToFaceMRX, an initiative led by Sarah Kotva, to champion the value of in-person research despite the challenges posed by the pandemic. We adapted by providing online tools while remaining committed to the essence of face-to-face interactions, ensuring our clients continued to benefit from invaluable insights.
For over 60 years, Fieldwork has been a pioneer in supporting in-person research since Dr. Saul Ben-Zeev opened Creative Research Services (CR) in 1960. Our commitment to creating comfortable environments for genuine in-person interviews has gained global recognition. With the #FaceToFaceMRX movement, we continue to prioritize the value of in-person methodologies, evident through our facility expansions and unwavering commitment to serving clients worldwide.
2021: Expanding Medical Simulation Capabilities
Fieldwork expanded its medical simulation capabilities with the opening of state-of-the-art facilities in Boston, Chicago, and Denver. These flexible and immersive environments replicate realistic hospital settings, providing a comfortable and practical space for medical research. Equipped with essential features such as locking storage, adjustable beds, patient care manikins, and one-way mirrored observation rooms, our facilities ensure a comprehensive research experience.
Present and Future Outlook:
Fieldwork relentlessly expands to fulfill the evolving research needs of our clients, pushing the boundaries of our methodologies and widening our recruitment horizons. We take immense pride in our unwavering support of diverse industries, ranging from trial consultants to human factors engineers, UX/CX researchers, and medical device usability scientists. Rest assured, we remain fully committed to actively engaging with these industries, diligently ensuring that their ever-changing demands are met with utmost excellence.
End-to-End Market Research Support
Get the comprehensive support you need to conduct impactful research.